default
Media name
Fuel for Good - Thanksgiving 2018
When we put our energy behind our communities, we all thrive.
The most important energy comes from people. When we lend a helping hand, overcome adversity or work to improve our communities, we are Fuel for Good in the world.
At Spire, we believe everyone can be Fuel for Good when surrounded by the energy they need to succeed. That's why each year, every Spire employee receives eight hours of paid time off to go out and serve others.  
We hope their stories leave you energized and inspired to be Fuel for Good in your community.
Beyond the Boots: Nelson Cartagena
Meet Nelson. His family left behind everything they knew in El Salvador, hoping for a better life in the U.S. Today, he works hard to keep his parents' American dream alive and make a difference for every customer he serves. 
Media name
Nelson_Beyond the Boots
The Bacon Queen of Mobile faces her fears
Tammy volunteers as a cook for a camp in Mobile for children who currently have cancer or are in recovery. She's been the Bacon Queen for 10 years now, and she says it's the best thing she does. But she didn't always feel that way.
Media name
Tammy Garrett - Fuel for Good
Fuel for Good Sustainability
Forest Park is a vibrant, central part of the St. Louis community. But it takes a lot of resources to maintain the 1,293-acre park. Here's how Spire partnered with local non-profit Forest Park Forever to preserve our park - and our natural resources. 
Media name
Forest Park Forever
Discover more stories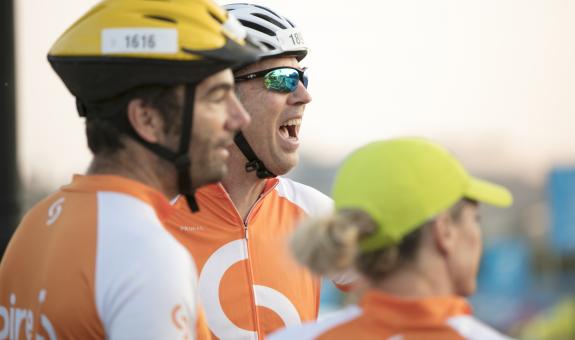 Colliding with the future
In 2013, Jim was hit by a stolen car while riding his bike through a residential neighborhood. The accident catapulted Jim's life down a new path – and ultimately saved him. Keep reading >>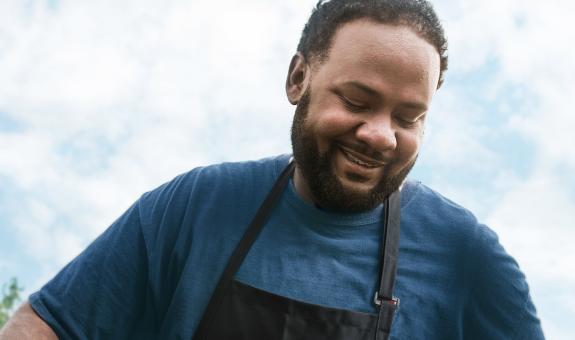 Survivor spends second chance serving up smiles
Robert Rumph spent most of his childhood in and out of the hospital with an aggressive form of cancer. But Robert was lucky. He got a second chance, and he's not wasting it. Keep reading >>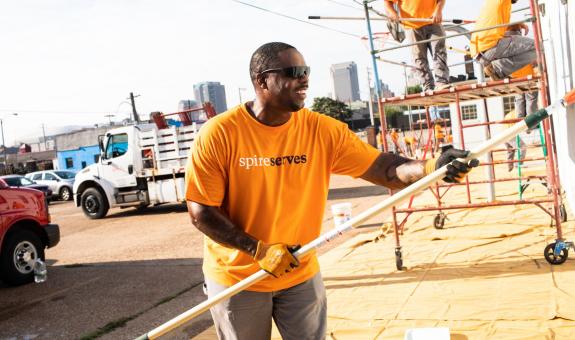 Flexing their muscles to lift up the community
When Jeffrey* got home from school, a gang was waiting to recruit him. He was young, strong and smart—and they knew it. But gang members weren't the only ones who noticed Jeffrey's potential. Keep reading >>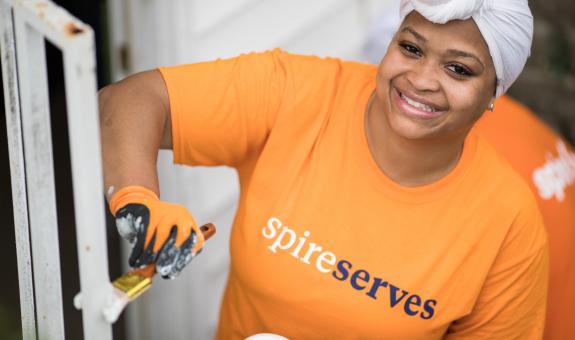 Orange angels unite to rebuild the place she made her memories
The paint in Debra's living room is chipping, the carpet has seen better days and the door to the kitchen is missing the knob. This is her memory-filled home, and despite its current condition, she would never dream of leaving.   Keep reading >>
Beyond the boots: Nikki Russell
Two years ago, Nikki Russell's path was clear: She was going to make it in the fashion industry. Today, she laces her boots, grabs her lunch and heads out the door to her job in construction—and she wouldn't have it any other way. Watch now >>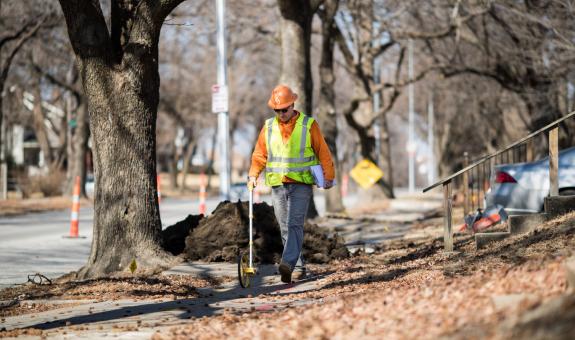 In the trenches: Keeping communities safe one service line at a time
It's 7:45 a.m. and much of Kansas City is still getting ready for the day. But Jon Street and his crew already have mud on their boots as they work together to solve the city's toughest underground challenges. Keep reading >>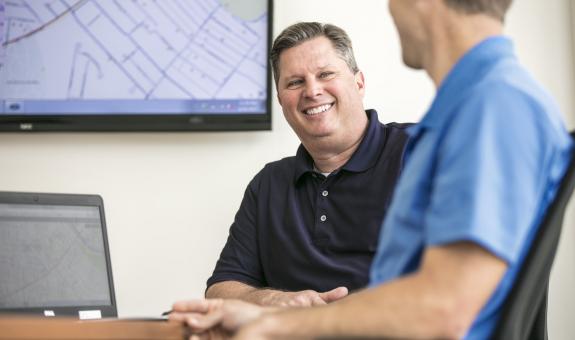 I am Fuel for Good ideas
Tod Fagan, a right of way manager at Spire, had a simple idea. Eventually, it turned into the most innovative public works management tool in the U.S. and Canada. Keep reading >>
Sign up to receive more inspiring stories about our community in your inbox.