Gashouse Gals recognized at the Missouri Capitol
On January 29, Missouri Representative (Rep.) Doug Beck recognized the Gashouse Gals - Nikki Seeba, Corrie Nunnally and Sam Wenzelbuger

-

with a resolution at the Missouri State Capitol in Jefferson City, Missouri.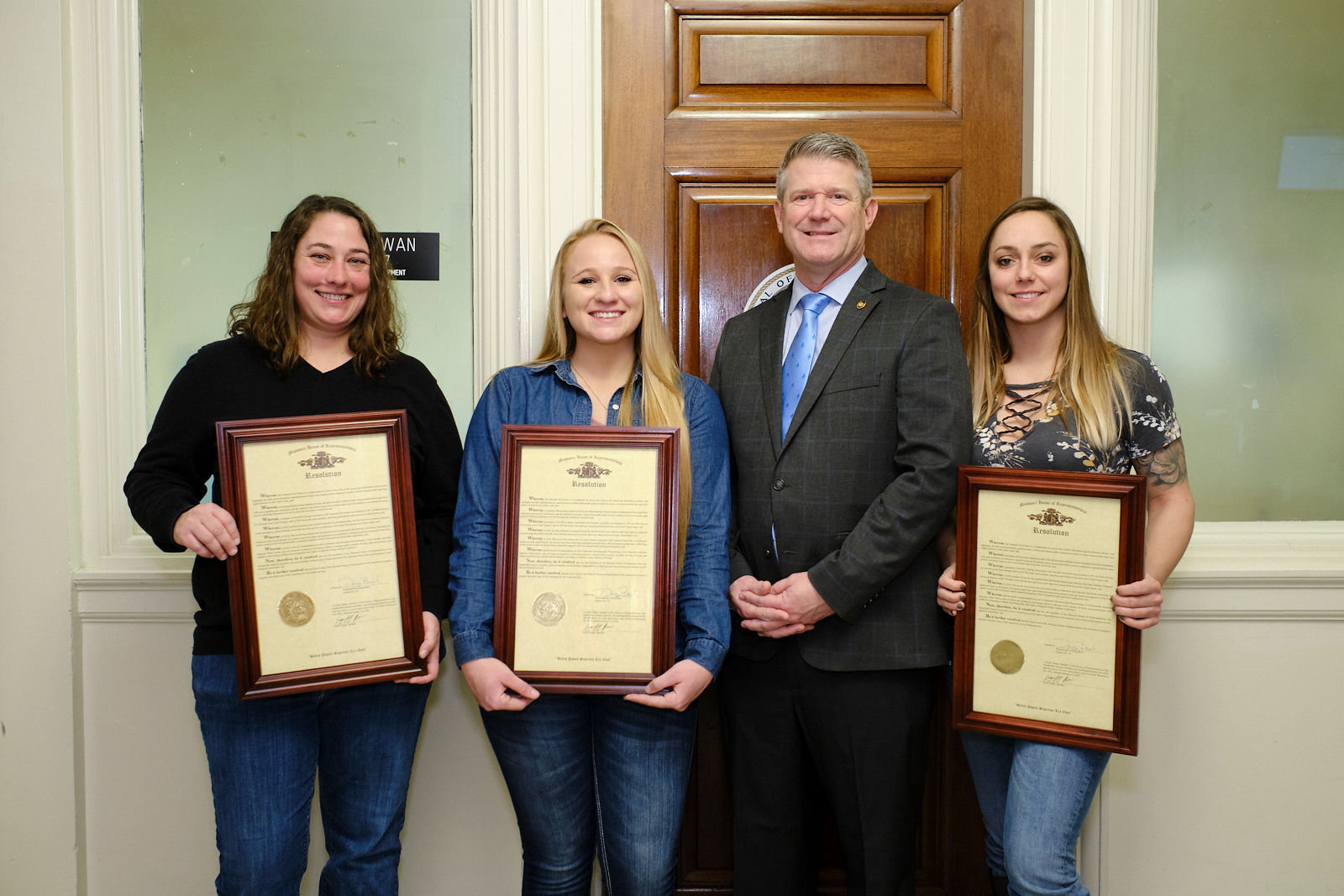 ---
 During a House of Representatives Session, Rep. Beck presented a resolution for the women's performance at the 2019 National Gas Rodeo.
The Gashouse Gals challenged 34 two-person teams in four events: the meter set, hand dig, service installation, and the pipe cut, and a relay. They finished fifth overall; the highest ranking of any female team ever at the National Gas Rodeo.
Rep. Beck learned of the team's accomplishment on Facebook after Nunnally's mom shared the news. As a pipefitter for the UA Local 562 for 30 years, he felt it was important to recognize the women for their exemplary work in the labor industry.
"I'm so proud," Wenzelburger, a gas leak truckman, said. "I hope this inspires other women to know that they can do this work too."